Build and share your plan in minutes with professionally authored drills.
Spend more time coaching and less time searching for content.















iPracticeBuilder is Partnered with Championship Productions to provide drills from the best coaches in the business.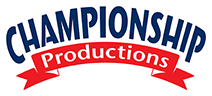 iPracticeBuilder is recognized as an indispensible tool.
Named 1 of 3 of the best iPad apps for sports players by Digital Trends.
"136 of the Very Best iPad Apps" 4/14/15
Named 1 of 18 top coaching apps by Coach and Athletic Director magazine.
Coach and Athletic Director magazine
"Cutting the Cord: Eighteen Apps and Software Programs Guaranteed to Help Coaches on the Go" 10/3/14

"iPracticeBuilder is an excellent coaching tool!"
Jim Berkman, Head Men's Lacrosse Coach Salisbury University National Lacrosse Hall of Fame, All-time winningest coach in college men's lacrosse history

"Perfect way to keep your team and staff organized!"
George Rush, Head Football Coach, City College of San Francisco, 7x National Champion

"This is the best all-in-one practice planner, hands down!"
Tom Keating, former Dubuque Wahlert High School Head Volleyball Coach, 11x State Championships, 7x Iowa Coach of the Year, 2003 National Coach of the Year

"iPracticeBuilder saves time in so many ways. Everything is at your fingertips."
Jason Sisneros, University of North Carolina Assistant Women's, Soccer Coach NSCAA Premier Diploma, Youth soccer coach for Triangle Futbol Club (NC)